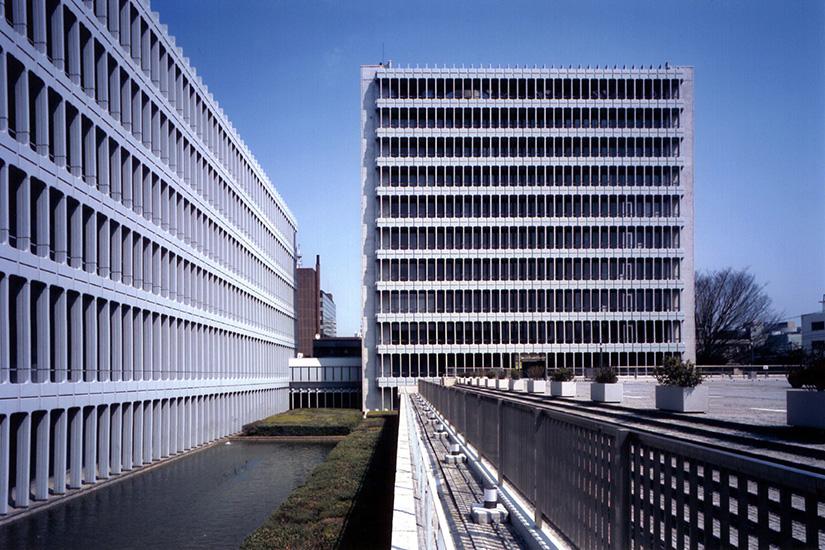 Renovation5 Meguro City Office Complex
In 2003, the Meguro City Office moved to its current location. We were involved in the conversion of architect Togo Murano's masterpiece built in 1966, from a private company building to a public space.
The building has many highlights, including Japan's first façade entirely covered with cast aluminum, a spiral staircase, which is rare for an office building, and a mosaic-tiled skylight in the south entrance hall. This spring, we completed the seismic work on the ceiling of the hall to make it an evacuation site in the event of a disaster.
To ensure earthquake resistance in the structure of the entire ceiling, the suspended ceiling was converted to a fixed ceiling. In the renovation process, the entire ceiling was removed and the eight domed skylights were lowered down to the floor. Without detailed documentation of the time available, the work proceeded carefully, and the plaster domes were safely re-installed in the reinforced ceiling.
If being taken care of, a building will continue to be a long-cherished piece of architecture—the Meguro City Office is such a renovated building.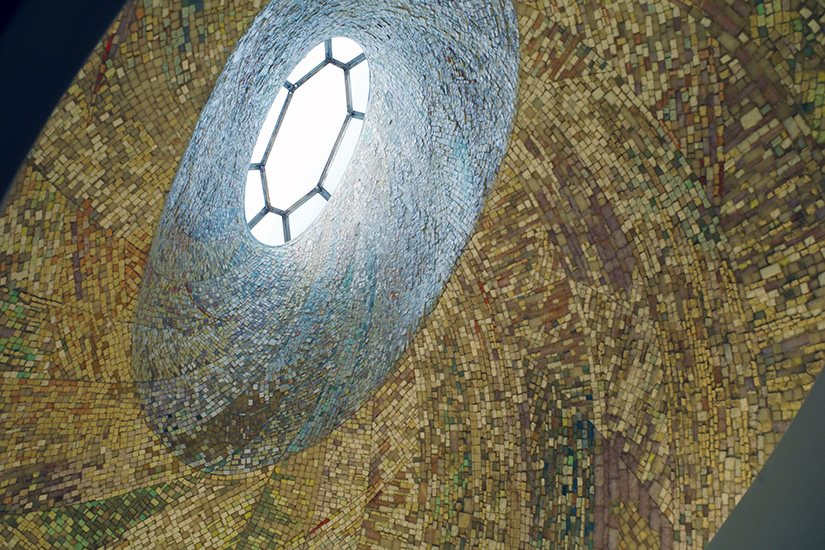 WORK PAGE Meguro City Office Complex, Conversion
<Renovation>
1 From "scrap & build" to "stock & renovate"
2 Passing on 40 years of knowledge to the design and renovation of the future
3 Renovation plan in the Covid-era to protect what is most important
4 Built 100 years ago, the renovated industrial heritage site becomes a local symbol