CSR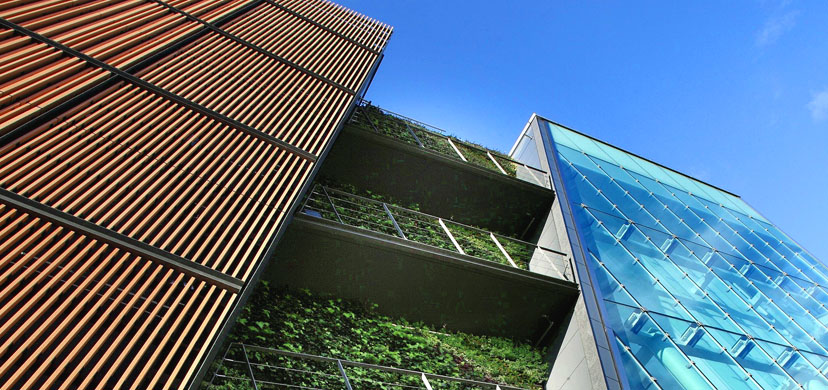 We engage in a broad range of architecture-related activities, with architectural design at the core. We continuously strive to fulfill our responsibility to society by creating quality architecture and honoring the trust placed in our business. It is also vital for us to fulfill our responsibility for societal and environmental sustainability so we can confidently pass the baton to future generations. Ultimately, we aspire to continuous growth through nurturing and applying people's strengths.
Quality in architecture, reliability in business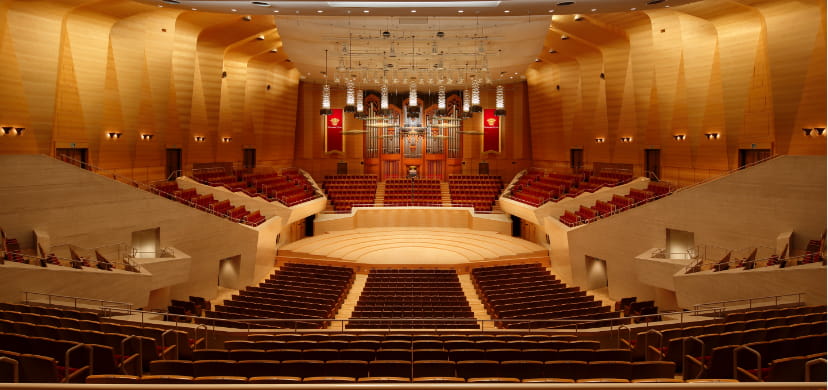 We have worked for many years to enhance and develop a diverse toolkit of specialist skills related to architectural design, aiming to deliver consistently high-quality work through our ISO9001-based quality management system. We will continue to develop good architectural design and associated services and apply our abilities to help society thrive.
Our Quality Management System
As an architectural firm, we bear a heavy professional responsibility to create and maintain living environments that provide the basis for a safe and healthy way of life. To that end, everyone in our company practices compliance and adheres to a professional code of ethics in their work. We aim to build networks with experts in diverse fields and provide valuable solutions based on this cumulative knowledge.
Information Management Best Practice
We honor our customers' and society's trust with transparent management and robust data security measures in all projects. Our Legal Affairs/Compliance department is working to strengthen our information management capabilities and ensure every employee is fully abreast of our compliance requirements.
Laying the foundations to nurture skills and capabilities
We are expanding our education initiatives to raise employee capabilities. We provide employees with the diverse training opportunities they need to gain the knowledge and skills required at each professional level. We operate a wide range of internal training systems *¹, and work to develop personnel ready for global action *².
*¹ Training and follow-up for new employees, training for mid-career hires, level-specific training, skill enhancement training, personnel training, internal training and open-participation departmental training (for CPD), support for qualification acquisition, internal commendation system
*² Overseas trainee system, language training for staff dispatched overseas, encouragement to take TOEIC tests
Societal and environmental sustainability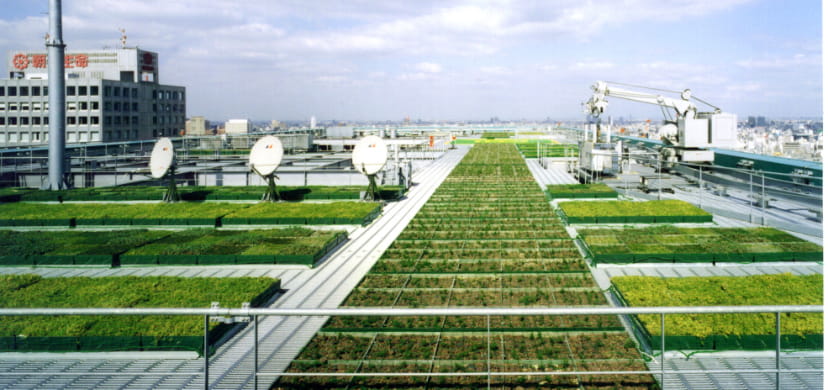 As an architectural firm, we strive to take an exemplary lead in fulfilling our responsibilities, so that we can maintain a valuable presence in society. As a company, we work together with a range of experts to offer and implement proposals for the future sustainability of communities. We see that as the most important contribution of a company to society.
Risk management for companies and communities
Work activities for any job involve multiple risks. We aim to identify those risks in advance, and to practice effective risk management. We also practice organizational development and internal awareness sharing on a daily basis, to raise our capacity for business continuity. In business it is important to strive to minimize the impact of a negative event, to recover from it rapidly, and to prevent its recurrence. We actively offer our support as a company by using the same perspective when examining disasters and crises in communities.
Action against environmental crises
Climate change brings major environmental crises, and we are working to help realize a low-carbon society that coexists with nature. Changing awareness in life and business is an important part of this. We use our networks to engage in dialog with our direct stakeholders and citizens, as well as provide education.
Using expert capability to nurture the next generation
The next generation will define the sustainability and desirability of societies in the future. With this in mind, we are working to provide them with the necessary expert knowledge and information to support them in their career choices, and to nurture their professional values. We have already provided on-site classes and workshops for students in primary and secondary schools, specialist studies at the undergraduate and graduate levels, as well as community residents. Another part of that effort is our work on career guidance, as part of the Challenges to Science and Engineering Initiative promoted by the Gender Equality Bureau Cabinet Office.
Fostering and applying people's strengths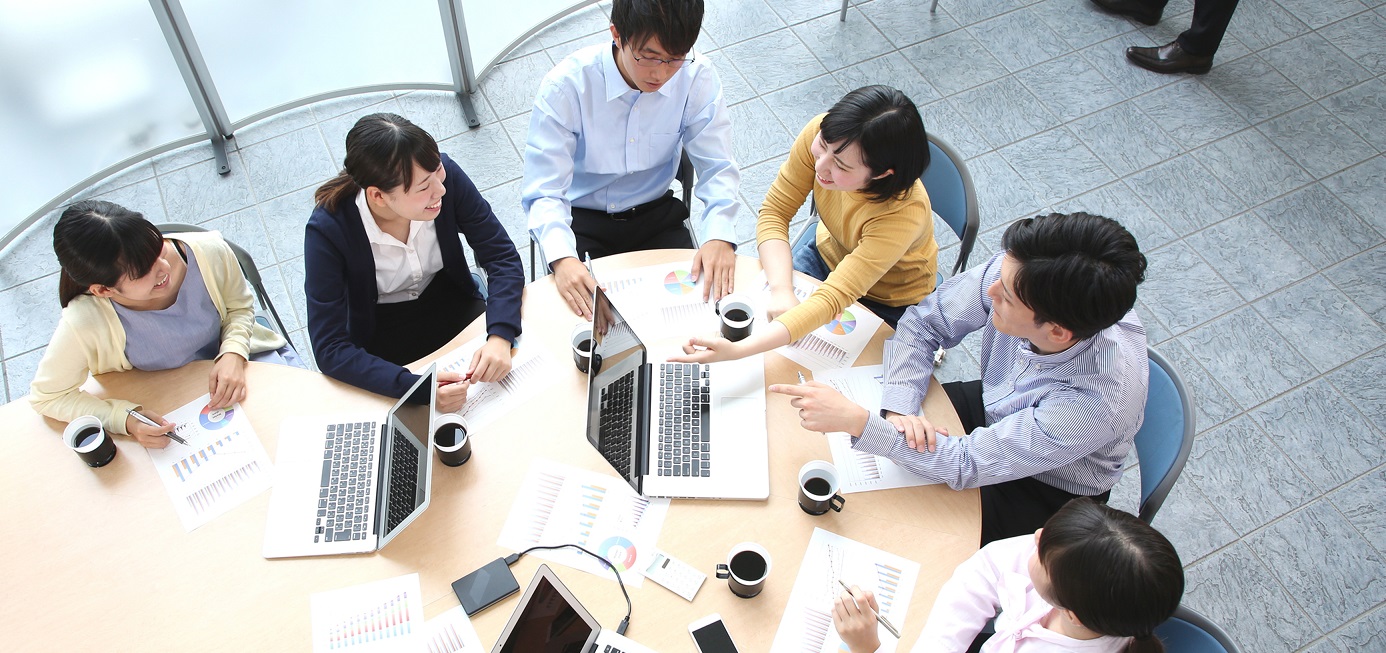 We are advancing the development of environments and systems where each employee can work in ways that fit their individuality and diversity. We enable people to grow their capabilities and managerial strength in a workplace conducive to peak physical and mental health.
Appropriate personnel evaluation and allocation
We emphasize growth through work, so that all our employees can find value and pride in what they do. We provide opportunities for all employees to do their best, regardless of age, gender, or nationality, and we operate systems for fair personnel assignment and assessment of ability and performance. We hold semi-annual discussions with employees, to share issues and encourage them to work enthusiastically with their own goals in mind.
Creating a spirited organization
It is vital for our employees to value their families as well as perform their best at work. We provide them with active support to make sure they can balance those two goals without strain. We already have an array of support systems operating effectively*, and our health committee enlists a health and safety superintendent, industrial physician, and health manager, to work on continuously improving our health and safety activities.
We also organize mental health seminars, consultations and health checks concerning long working hours. We believe a workplace where people can work safely and with peace of mind is a foundation for personal growth.
* Child‐care leave, child nursing breaks, nursing leave, nursing breaks, working for shorter or staggered working hours, encouragement to take paid leave, vacation time retention system, teleworking, defined-benefit pension plan, defined-contribution pension plan, Group Long Term Disability (GLTD) insurance
Promotion of diversity and inclusion
To promote the full involvement of women, we advance various policies to actively hire and develop female employees, and to develop a working environment that provides career continuity after childbirth. We also actively hire foreign employees, take in interns from Japan and overseas, employ people with disabilities, raise retirement ages, and apply other related measures.
We strive to maintain a healthy workplace environment at all times, by respecting everyone's rights and allowing absolutely no practices which could lead to discrimination or harassment. We work as a socially responsible company to solve issues, with measures such as harassment prevention training and services like human rights consultation.
Our social contribution work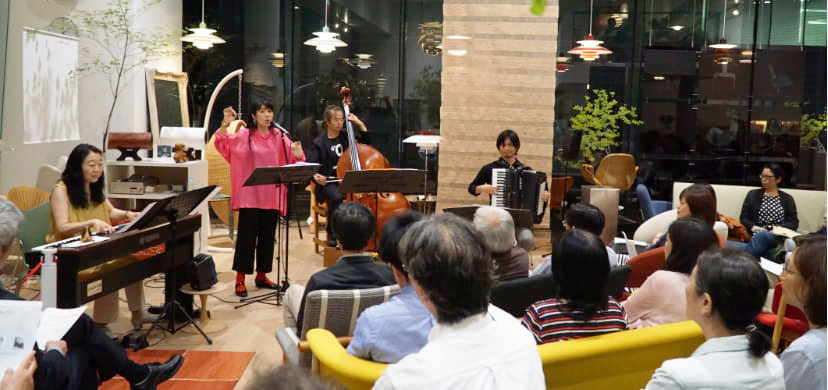 Following our corporate message of 'Encouraging people and cities', we help society to thrive by supporting and participating in community activities, taking positive action to nurture culture, and putting our stated principles into practice through CSR.
Contribution to community revitalization
Example 1: Open houses

We started holding open house events at our Osaka headquarters in 2008, conducting a total of 13 events by 2020. We participate in the Kita Oe District Urban Development Action Committee, a local urban development organization, and sponsor and participate in the committee's Kita Oe Twilight Concert Week, an autumn event organized every year.

The Kita Oe District Urban Development Action Committee LINK
Kita Oe Twilight Concert Week LINK
Example 2: Cooperating with community events

We are involved in the operation of the Living Architecture Museum Festival Osaka, and participate fully in event planning, conducting open houses, and other activities.
After 2020, the event is held virtually to accommodate the new lifestyles, and we are participating as the Yasui Virtual Open House.
LINK
Example 3: Investigating community issues

We research a variety of themes linking architecture and communities, such as how rapid population decline and lifestyle changes will affect cities, and how we can prepare; how shrinking cities affect the development of areas around train stations; and the current and future state of shopping streets.
Support for art and culture
Example 1: Exhibition planning, operation, and support

Starting with our 2017 exhibition about Takeo Yasui, entitled 'The Creativity of Architect Takeo Yasui – Modern Osaka's Seika', we cooperate in providing drawings and documents for exhibition projects in diverse fields beyond architecture. Some further recent examples of exhibitions we have contributed to are 'The Successor of Unknown German Architecture' at the Sakura Museum of Art, and 'An Exhibition of Architecture and Space for Children' at the Aomori Museum of Art.
LINK

Example 2: Nurturing musical culture through Hirakawacho Musics

Hirakawacho Musics is a concert program for the community. We foster art, music and culture through a partnership with the community, mainly through our Tokyo Office. Hirakawacho Musics has staged 49 performances between 2010 and 2020.
LINK
Example 3: Support for the Arts and Culture

In order to support artists who have been severely affected by the COVID-19 pandemic, we plan and manage online concerts, set up online events, and help with fundraising.
Example 4: Support for young artists

We provide sponsorship and operational support for a range of art and culture activities, including Toride Art Project and student workshops, to support the younger generation in their endeavors.
Toride Art Project Office LINK
Society for Donating Art to Museums LINK
3331 Arts Chiyoda LINK
Contribution to international exchange
We take in overseas trainees through the Vulcanus Programme and the Japan Supporting Board for Global Activities Architecture, assist in the operation of international conferences such as the UIA (2011), ARCASIA (2018), and Docomomo International (2020+1). We also actively participate in a sponsored course at Harvard University, and in seminars and exhibitions in overseas forums.
The Vulcanus Programme LINK
UIA 2011 Tokyo LINK
ACA18 TOKYO LINK
The 16th International Docomomo Conference Tokyo Japan 2020+1 LINK
Yasui's SDGs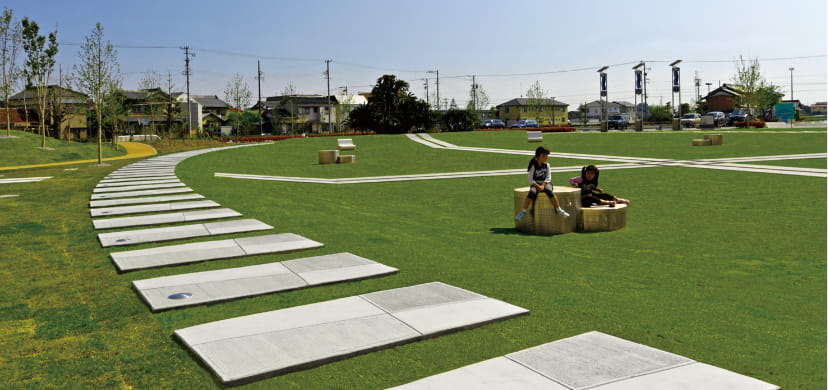 For over 95 years, Yasui Architects & Engineers, Inc. has fulfilled its corporate social responsibility (CSR), striving to solve social issues and create value through architectural design and supervision.
To remain a company trusted by society, we will put increased emphasis in the following areas. This is part of our contribution to realizing the sustainable society envisioned in the SDGs.